Have you linked up to the Blog Hop Party yet? I can't wait to sit down with a cup of coffee (or two) and find some new inspiring blogs...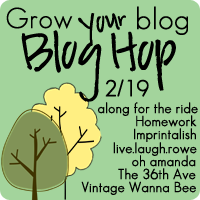 I would love to hear about any great blogs you found too!
I will be back in a few days with some of the projects we have been working on around here.. but right now it is a HOT MESS! AHHHHHH...